Local Host Letter
Welcome to the City by the Bay! I'm confident you'll leave ANESTHESIOLOGY® 2018 with new information, connections and a refreshed perspective about what it means to be a physician anesthesiologist in 2018 and beyond.
As your schedule allows, I encourage you to take advantage of the sights and sounds of the city in addition to enjoying the annual meeting; San Francisco is always bustling with activity. There are attractions to interest everyone who visits the beautiful Bay area. Here are a few must-see places:
Golden Gate Bridge: This suspension bridge spans Golden Gate, the mile-wide strait connecting the San Francisco Bay and the Pacific Ocean.
Golden Gate National Recreation Area: Nestled in the heart of San Francisco, this public park is 20 percent larger than Central Park in New York and includes the beautiful former Presidio military base and Crissy Field.
Alcatraz Island: Check out the prison where America's most infamous inmates were housed and made their escape. Take the tour after dark for an unforgettable experience.
Fisherman's Wharf: Grab a souvenir, sample clam chowder or check out sunbathing seals at one of the city's busiest tourist areas.
Lombard Street: Every day is a winding road if you travel along this steep city block made up of eight twists and turns.
The Painted Ladies: These iconic Victorian and Edwardian houses provide a great photo op from Alamo Square.
History and art museums: Lovers of culture and fine arts will enjoy various museums sprinkled across the city, including the newly renovated and expanded San Francisco Museum of Modern Art. A personal favorite is the Museum of the African Diaspora; it's kitty-corner from Moscone Center and is primarily supported by a neurosurgeon.
Unique dining destinations: Foodies will enjoy the areas surrounding Valencia and Guerrero Streets, SoMa StrEat Food Park, Ghirardelli Square and Hayes Valley.
I hope you enjoy your time in San Francisco during ANESTHESIOLOGY 2018.
Sincerely,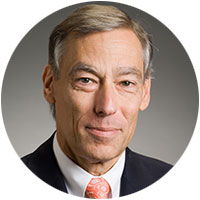 Neal Cohen, M.D., M.P.H., M.S.
ANESTHESIOLOGY 2018 Local Host
Vice Dean and Professor
Department of Anesthesia and Perioperative Care
UCSF School of Medicine
Helpful Information
Last chance! Early-bird savings end July 24.
Register now
ASA Membership Matters
ASA members receive deep discounts on registration. Join today!
Thank You Industry Supporters
Whose contributions allow the American Society of Anesthesiologists® to create world-class education and resources to improve patient care and outcomes.

Thank You Annual Meeting Supporters