NEW! AAE Pre-conference: Climate Change: Anesthesia Practices are Feeling the Heat Too!

NEW!
Thursday, January 25, 2018
Moderator: Genie G. Blough, M.B.A., FACMPE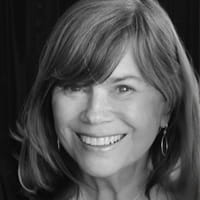 Focused interactive sessions for anesthesia administrators and executives to recognize changes in the healthcare environment, sources of risk and opportunities for change. Practice leaders will be able to identify changes and apply strategies in their practices to cope with, and excel against, challenging conditions
Who should attend?
Physician anesthesia leaders
Anesthesia administrators
Anesthesia executives
What you'll learn:
How to identify threatening issues in the healthcare environment that directly or indirectly affect, or even threaten your practice.
Strategies to capitalize on practice strengths and learn ways to apply them.
How to use adaptive strategies to lead the practice through change and utilize take-away tools to help your practice thrive in unstable conditions.

View the Agenda [PDF]
Claim credit
The deadline for claiming credit for this live activity is December 31, 2018, 11:59 p.m. CT.
Helpful Information
Register early & save!
PRACTICE MANAGEMENT 2018
January 26-28, 2018
New Orleans, LA
Thank You!
ASA Industry Supporters