Become Part of the Experience
This Conference unites anesthesiologists and practice administrators to share insights and strategies to improve operational efficiency, financial performance, quality, safety and overall practice performance.
As the most relevant and timely conference of its kind, PRACTICE MANAGEMENT™ 2019 is the place to be to get your brand in front of industry professionals representing every facet of anesthesiology practice.
WHO ATTENDS
You will have access to more than 1,000 physicians, practice administrators and health care executives interested in Practice Management, Quality, and Patient Safety.
Exhibit – Interact with a diverse group of the industry's best and brightest, live and in person. Visit the exhibit site or view the live floor plan to learn more!
Become a Sponsor
Join the ASA Corporate Supporter Program
Be an active participant in ASA meetings and initiatives critical to your business. Get involved and make a difference in advancing the field of anesthesiology and improving patient safety.
Industry Supporter
An exciting opportunity awaits you. Become an Industry Supporter and receive year-round recognition and access to membership as well as prominent visibility and promotional opportunities during all ASA meetings including PRACTICE MANAGEMENT™ 2019.
For additional information, please contact Debbie Greif, Director of Corporate Development at d.greif@asahq.org (847) 268-9230 or Julie O'Heir, Senior Corporate Development Manager at j.oheir@asahq.org (847) 268-9184.
Conference Supporter
This exclusive opportunity offers companies the unique opportunity to network with physician anesthesiologists and practice managers. Subject matter experts and leaders share knowledge and critical skills needed to best practice in an ever-changing environment.
Conference Supporters will receive a defined recognition package that enhances your organization's presence for a three-month period before, during and after the PRACTICE MANAGEMENT™ 2019 conference.
For additional information, please contact Vito Manola, Corporate Relations Specialist at v.manola@asahq.org or (847) 268-9266.
Advertising Opportunities
Advertising upgrades available for Practice Management™ Supporters ONLY:
$1,500 – Back Cover ad in PM Meetings Guide, 33% SOV on PM-specific meeting site
$1,000 – Inside Front Cover ad in PM Meetings Guide, 33% SOV on PM-specific meeting site
$500 – Inside Back Cover ad in PM Meetings Guide, 33% SOV on PM-specific meeting site
These three limited opportunities are offered to the first Supporters that contract them. Please contact Vito Manola at v.manola@asahq.org for more information.
Organizations wishing to hold group functions in conjunction with PRACTICE MANAGEMENT 2019, January 18-20 in Las Vegas, NV must first obtain ASA approval.
Please complete the provided application [PDF] and submit to Erica Linskey at e.linskey@asahq.org.
Application deadline is Friday, January 4, 2019.
Helpful Information
Sign up to be notified when PRACTICE MANAGEMENT™ 2019 registration opens!
Thank You!
ASA Industry Supporters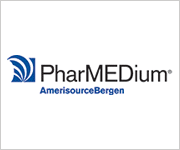 Thank You!
ASA Conference Supporters