Explore the Latest Products and Technology
The Connection Center is the place to learn, network with colleagues and experts in the field or just relax! Enjoy breaks, lunch service, a festive welcome reception with exhibitors, and explore and compare the latest products and services related to anesthesia.
Exhibitors include companies spanning all aspects of the business of anesthesiology eager to introduce you to the very latest technology, services and solutions in our field, including:
State-of-the-art advances in practice management
Quality improvement solutions
Latest developments of the Perioperative Surgical Home (PSH)
Billing and coding products
And much more!
CONNECTION CENTER DATES AND HOURS
The Connection Center will be open to attendees on the following days:
Friday, January 26, 2018: 9 a.m. – 3 p.m.
Lunch in the Connection Center: 11:30 a.m. – 12:45 p.m.
Welcome Reception: 6 – 7:30 p.m.
Saturday, January 27, 2018: 9 a.m. – 4 p.m.
Lunch in the Connection Center: 11:45 a.m. – 1 p.m.
Helpful Information
Sign up to be notified when PRACTICE MANAGEMENT™ 2019 registration opens!
Thank You!
ASA Industry Supporters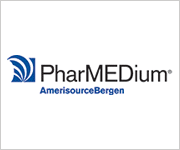 Thank You!
ASA Conference Supporters